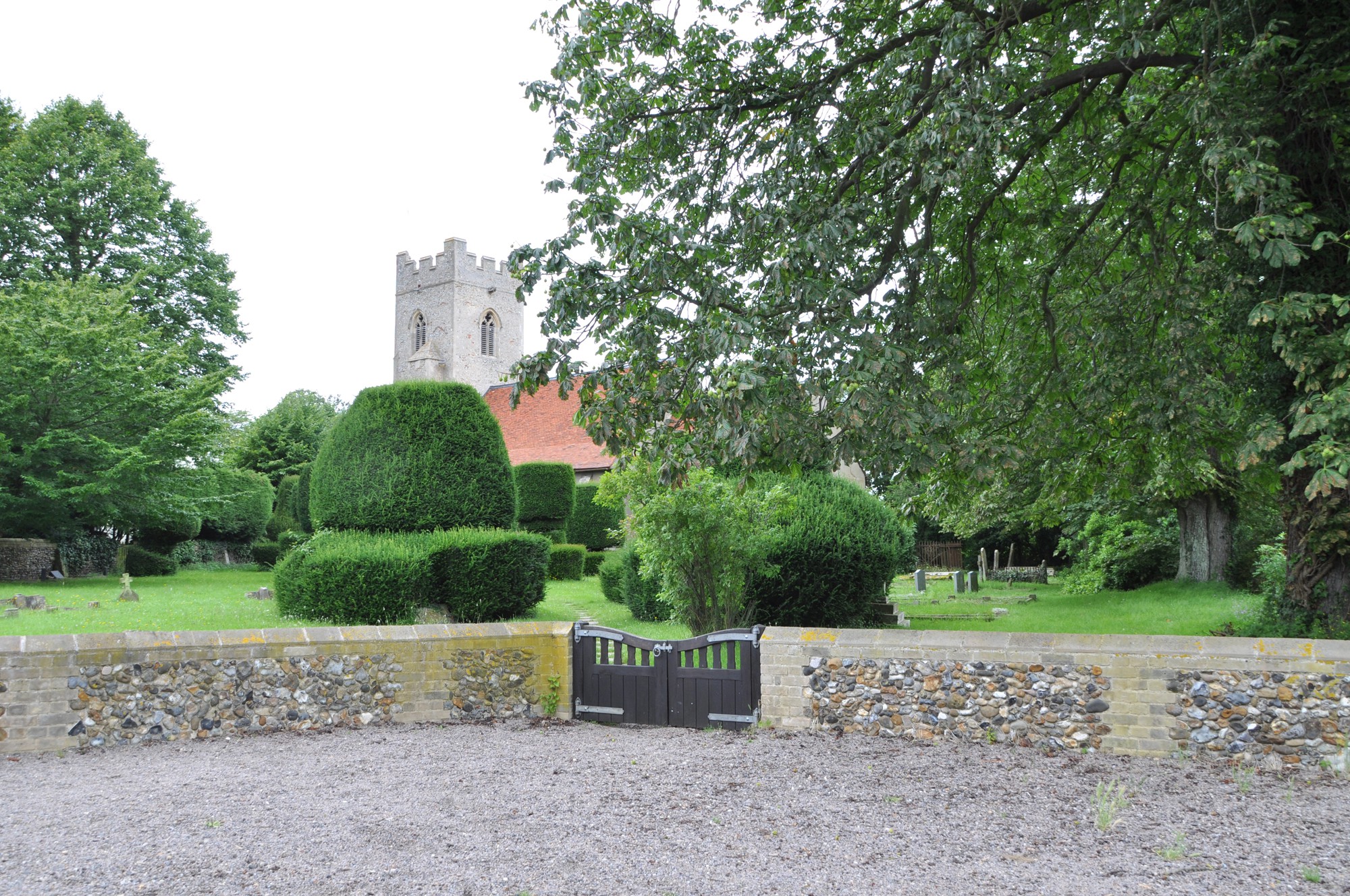 North Hinckford Churches
Approx. distance: 30 miles
Cycle route around all fifteen of the North Hinckford churches:
Beginning at Bulmer Church turn left - at the crossroads go straight over into Smeetham Hall Lane. At first junction turn left - at next junction turn right. At the top of the hill turn right again to Borley Church.
Continue down hill and turn towards Pentlow. Take the next right to arrive at Liston Church.
With your back to Liston Church proceed up driveway opposite - at top of driveway turn left onto cart-track. At the bottom of hill turn right through gate to return to road to Foxearth Church - access is via a tree lined path on right as village is entered.
Return to road and continue on towards Pentlow - at top of hill ignore sign to village on left, but carry on down hill to Pentlow Church - access not easy to find - turn left along road and look for iron gate-posts on left.
Return to road, turn right out of gate-posts and return left up hill. At top turn right, next turn left at bottom of hill to go back up hill and arrive at Belchamp St Paul Church on right.
Continue into village, turn right opposite school, signed Ovington. Take second right onto private drive Ovington Church is on the left.
Return to Belchamp-St-Paul village and at school turn left. Then take next right to Belchamp Otten, the Church is on the left. Continue to junction, turn right signed Halstead and Belchamp Walter. At fork, bear left and left again. At cross-roads in village centre, go straight on down hill. At junction, turn right and carry on round corner to Belchamp Walter Church.
Return to village centre, turn left past duck-pond signed Gestingthorpe at croos-roads, go straight over Gestingthorpe Church is on the left (not in this Benifice, but still stopped there, as going past).
At next junction, fork left signed Sudbury. At sign saying Spencers Farm Shop, turn right. Wickham St Paul Church is just after farm buildings on right.
Continue into village centre, at far end of green turn left, signed Twinstead. At cross-roads with main Sudbury to Halstead road, go straight over, round corner, then turn left into Twinstead village, Church on left.
Continue, the roads are now narrow. Turn left, take next right. Keep straight at next turn, road narrow and rough, at the top of the hill Alphamstone Church is ahead.
Turn left down hill into Lamarsh, turn left-signed, Sudbury. Lamarsh Church on right.
Continue and take 2nd left up hill towards Henny Church, a small diversion to the right.
Turn left away from Gt Henny Church and return to bottom road, turn left. Just after Henny Swan, turn left up hill into Middleton, turn right down hill, Middleton Church signed on left.
Continue down hill, turn left. At traffic lights, either straight over or left to Bulmer or right into Sudbury.
Credit to Philip Gagen for the route information.