Belchamp Otten, Church of St Ethelbert and All Saints
The Church at Belchamp Otten has been contributed to in every of its seven centuries: the original part of the building is believed to have been just the nave, built in the 12th Century, the chancel was added in the 13th century, the porch and chancel arch in the 14th century, the font with its battlemented rim is of the 15th century, the hexagonal pulpit is Jacobean, two 17th century posts support the more modern belfry and the gallery pew is of the 18th century. In the 19th century a belfry, and box pews with doors and latches were added.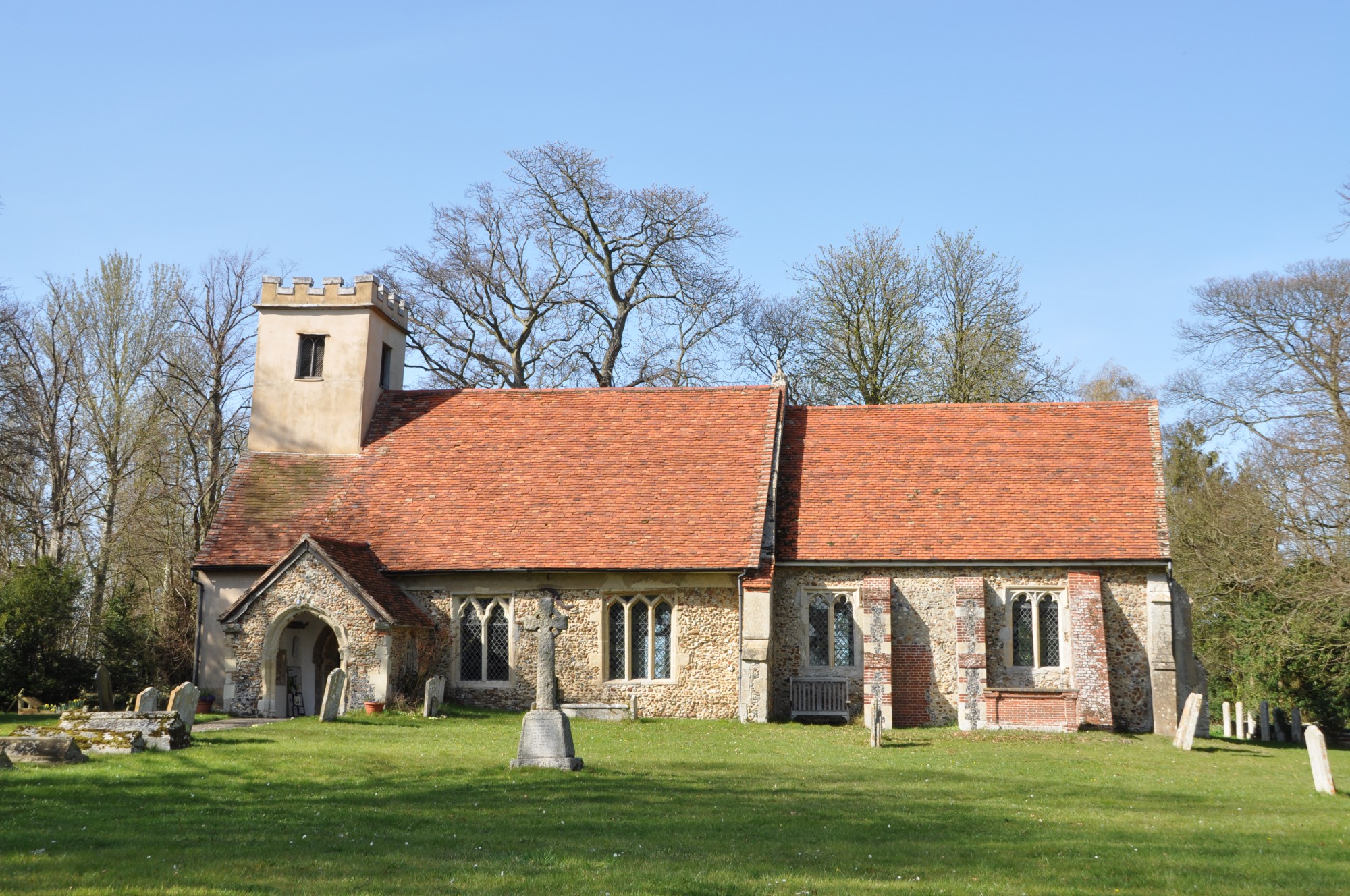 For the size of the church, the south doorway is a particularly good example, the columns are decorated with a common spiral device with arches decorated with a zig-zag pattern.
All of the Norman windows have been replaced, there are only two fragments of original painted glass which are in the decorated window on the north side of the Nave.
At the west end of the Nave are four massive oak posts which form part of the original construction of the bell turret. Two of these posts are decorated with a flowing pattern but sadly the remainder of the turret construction is obscured by plaster, partitions and ceilings.
During restoration a Norman coffin of Barnack stone was discovered ten inches beneath the floor on the South side of the aisle under the box pews. This indicates that, with the Piscina* by the pulpit, the sanctuary was under the Nave arch and the Chancel was added after the original building. The coffin was laid in the Chancel by the north wall with the carved lid above the level of the brick floor.
*A piscina is a shallow basin often placed near the altar of a church, or in the vestry or sacristy, used for washing communion vessels.