Pentlow, Church of St Gregory and St George
Pentlow church is one of six round towered churches in Essex. The main construction of the church is flint and pebble rubble with dressings of limestone and clunch (a predominantly chalk/clay based building material bedded in mortar to form walls). The nave and chancel date from the 12th century and the west tower and north chapel from the 14th century. The north chapel was rebuilt in the 17th century.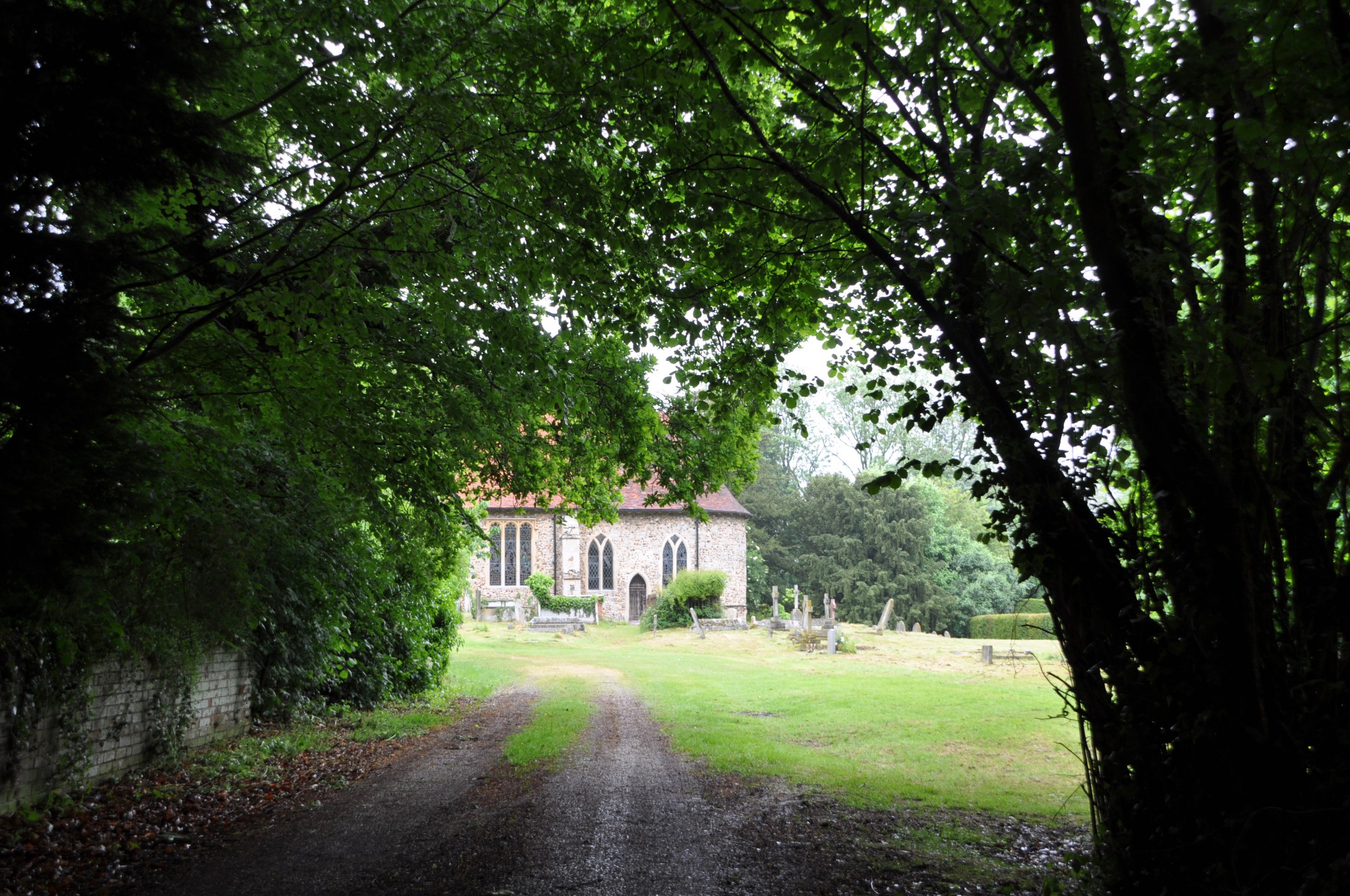 The north chapel houses the tomb of Judge Kempe, his son John and John's wife Elinor. It dates from the early 1600's, The judge died in 1606 and his son John died in 1609. The tomb is intricately carved, depicting Judge Kemp, his son and daughter in law on the top and in a panel on the side John and Elinor's 14 children. Some of the brightly coloured paint is still visible.
Also of note is a much smaller tomb against the north wall of the sanctuary for Edmund Felton and his wife Frances which dates from 1542.
The font dates from the 12th century, three sides are elaborately carved with foliage and it is unusually deep! The base of the octagonal wooden font cover dates from the 15th century but the top part is modern.
The door between the tower and the chapel was the main door to the church before the tower was added. On the tower side there is a carved head of a muzzled bear above the door.
Please note: Pentlow Church is locked, although regular services are held there.