Liston Church
The earliest known reference to the church at Liston is in a charter of 1087, although the earliest recognisable parts of the existing church building date to the early 12th Century.
There is some question as to the dedication of the Church at Liston, a local newspaper from 1893 refers to a wedding 'in the picturesque little village church of St Catherine's Lyston,' and one of the church bells is dedicated to St Katherine.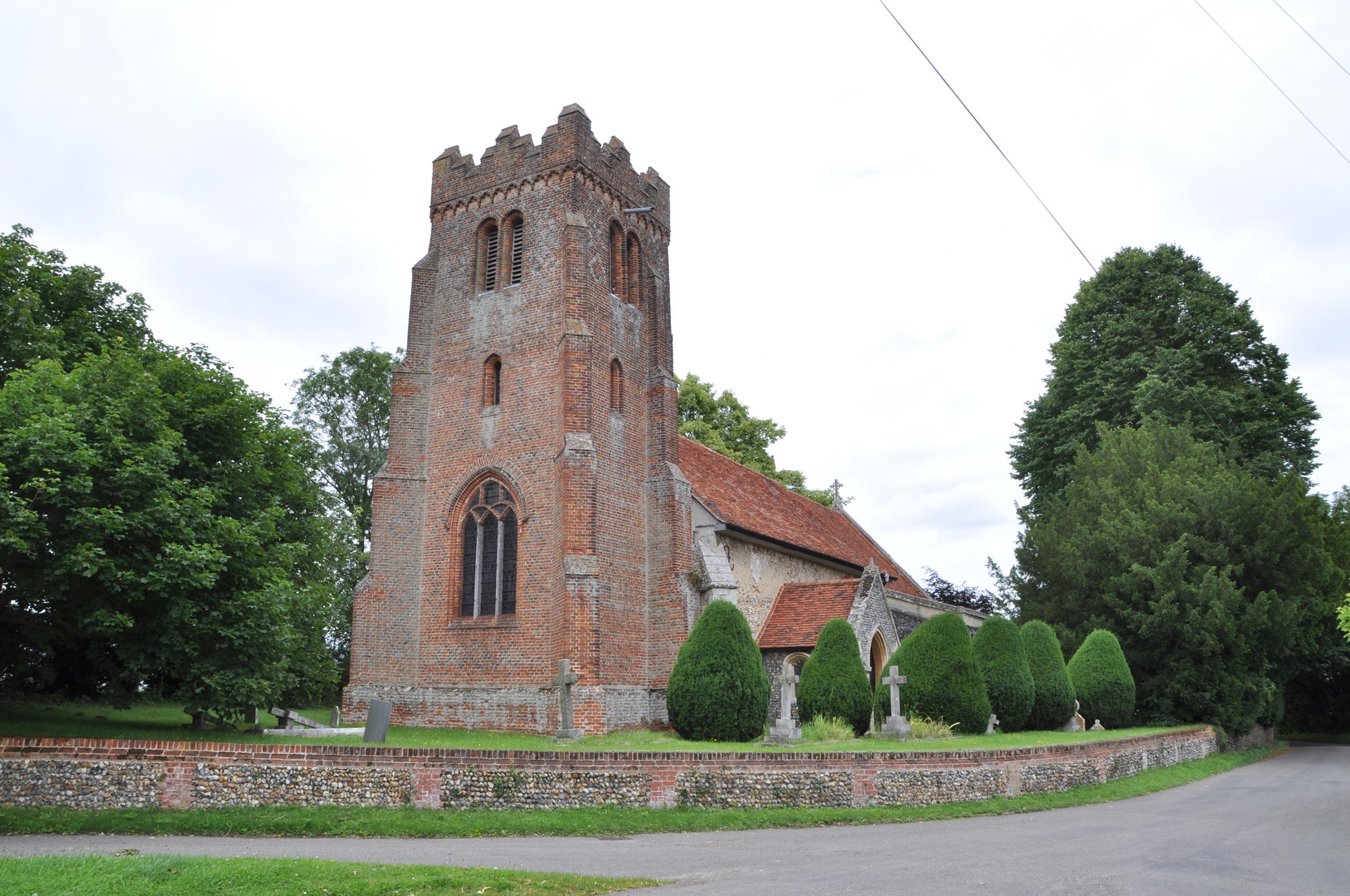 The west tower is considered to be a fine example of 16th century brickwork. The tower consists of three levels: the first is the ringing chamber, the second is the bellchamber containing two bells and the third level is the platform at the top which offers spectacular views over the surrounding countryside.
The only exterior feature indicating the age of the main part of the existing building is a small bricked up doorway on the north side of the church which features an arch and a carved stone lintel.
The south door dates from the 16th century and opens into the aisleless Norman nave. In the 13th century the chancel was widened to the dimensions of the nave. All of the windows in the nave and chancel have been altered over the centuries and the stained glass contain dedications, most are a form of memorial.
The south porch, vestry and Palmer Chapel on the south-east side were all designed by Henry Woodyer and constructed in 1867 of finely coursed knapped flint. Woodyer worked often in Essex and is known to have worked at Castle Hedinghm, Felsted, Stebbing, Twinstead and the west tower at Foxearth. Woodyer also designed the present carved wooden chancel screen, all of the decoration on the east wall, including the carved stone reredos,* the painted figures and geometrical pattern featuring red glass bosses, which look best viewed at night by candlelight.
*A reredos is an altarpiece, or a screen or decoration behind the altar in a church, usually depicting religious iconography or images